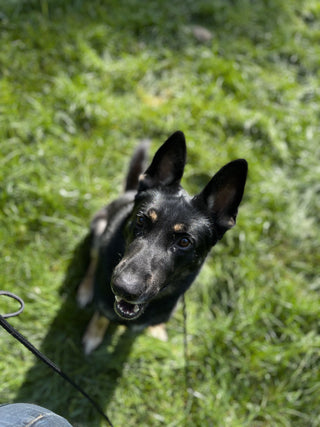 adopted: Riot
Riot is a 1 year old German Shepherd who has no behavioral issues! He is young and full of life and has so much love to give. Riot was surrendered to us by a family that just didn't have the time for him because they had too many dogs. 

Riot is currently working on his obedience with us while in foster to include: sit-stay, down-stay, place, recall, and can heel! He will go to restaurants, Home Depot, Lowes, Downtown Fredericksburg, and more!

He is incredibly intelligent, cuddly as can be, and highly motivated by both food and toys. He will be a brilliant companion for someone and is just waiting to find the right place to call home.
Riot now lives with his new sister, Ellie, another prior Woof Gang Rescue & Rehab Dog, and gets to travel around the world with his new mom!!