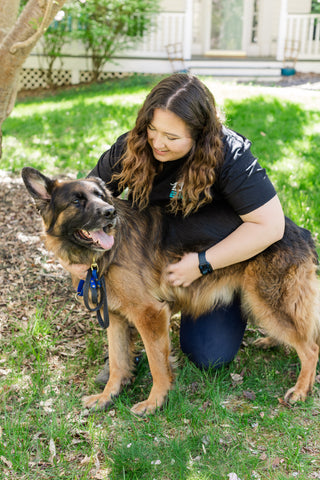 Samantha Boney
Founder / CEO
Samantha is the founder and head trainer at Blackhawk K-9 LLC. She started dog training when she felt helpless with her own dog, Kaiser. Kaiser started exhibiting aggression and in her search for help, she found her love for dog training! From there she started Blackhawk K-9 so that she can continue to help other dog owners!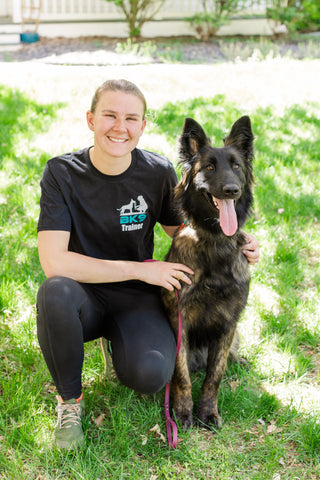 Eliza Jamison
Head Trainer
Eliza has been with Blackhawk K-9 since its first month in operation. She has quickly worked her way up the training chain and is now the Assistant Head Trainer. Eliza specializes in Service Dogs and task training! While Eliza can be found taking dogs on a long walk down the street, Guinness is an incredibly special dog that can be found playing fetch with a leaf.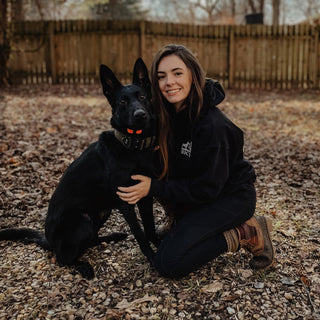 Bailey Gonzales
Head Administrator
Bailey began her journey into the dog world by purchasing her first German Shepherd, Kaiser. She began to train him to be a service dog along with other various types of training that was heavily influenced by IPO. While learning about dog training, Bailey was developing her professional career in nonprofit management. Bailey has been dedicating her life to serving the community either through dog rescues or therapeutic horseback riding opportunities.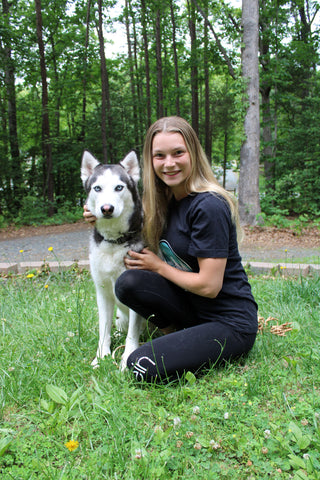 Sierra Fuentes
Trainer
Sierra began her animal training career at 6 years old where she was introduced to livestock animals through 4-H and continued working with a variety of animals for over 10 years.  She later had the privilege of working with an Equine Therapy program where she was able to see the bond between disabled individuals and horses. This has sparked her interested in service animal work and eventually dog training through a Canine behavior class at her vocational agriculture school.  Since joining the BK9 team, her eyes have been opened to the world of relationship-based training as well as developed the ability to see potential in every dog!  Each day, she is excited to work with the incredible dogs that come through our facility as well as learning from each dog since every dog is different!
Sierra now works as both a trainer and in our administration! She spends her free time creating the beautiful content that we have on our Social Media and making sure that all of our clients are getting their needs met each and every day!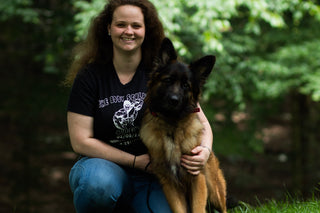 Emily Butcher
Trainer
Coming Soon!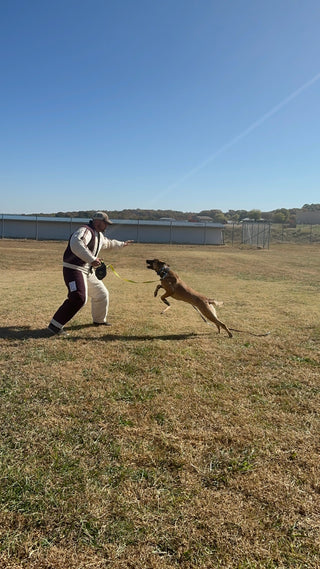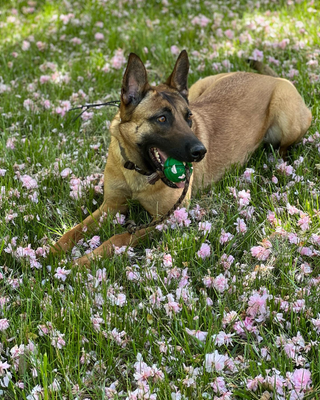 Besra
Assistant Doggo/Corporate Crazy
Besra is a 3 year old Belgian Malinois x Dutch Shepherd. In her free time, she enjoys perfecting her focused heel, eating random food off the ground, biting decoys, helping in Sam's private lessons, and giving the best hugs! She is incredibly motivated to learn and loves to work and is presently imprinted on narcotics work! Besra currently holds 12 titles including her PDC in PSA.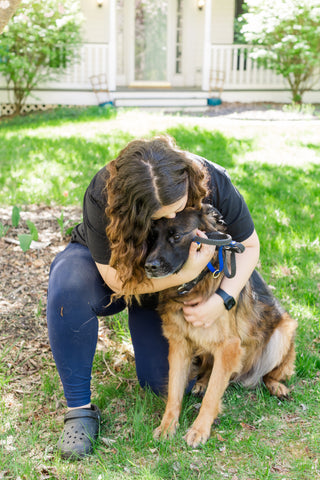 Kaiser
Assistant Doggo/Most Handsome Man
Kaiser is a 5 year old German Shepherd that was the catalyst for Blackhawk K-9. He is known for being the most handsome man and being dopey in his free time. Kaiser is a Personal Protection Dog who mostly works in home protection, but he absolutely loves his job! You can find him doing demonstrations and helping me in my private lessons or with board and trains.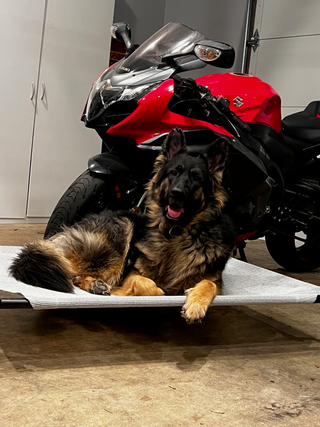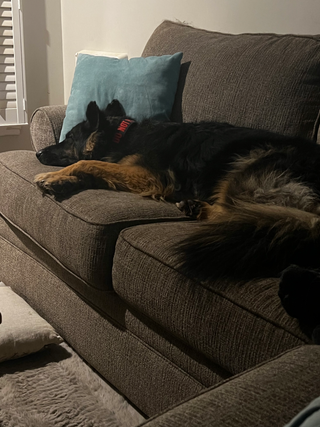 Kohra
Assistant Doggo/Corporate Spaz
Kohra is a 5 year old German Shepherd who entered the Blackhawk K-9 family when she was 1.5 years old. She is known for her intense gaze that she saves for her mom, Sam. She can be found sunbathing on the back deck while she waits for Sam to get home!