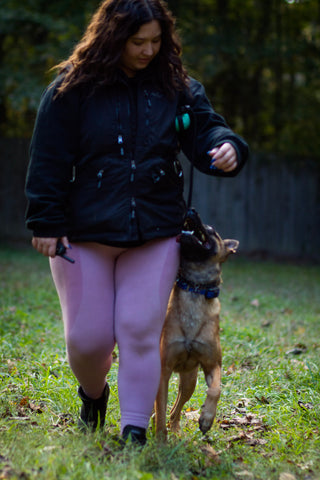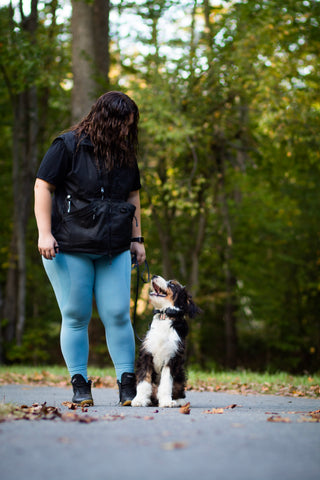 founder/ceo
Samantha is the founder and head trainer at Blackhawk K-9 LLC. She started dog training when she felt helpless with her own dog, Kaiser. Kaiser started exhibiting aggression and in her search for help, she found her love dog training! From there she started Blackhawk K-9 so that she can continue to help other owners!
Blackhawk K-9 was founded by Samantha who came from a military family. The name Blackhawk K-9 came from the first aircraft her father flew, the UH-60 Blackhawk. As a military family, we work with the highest level of integrity and respect in all things, especially when it comes to something as important as the care of our beloved dogs!

After Samantha got out of the the Virginia Military Institute with her degree in Civil and Environmental Engineering, she purchased her first German Shepherd, Kaiser. She quickly realized that she loved teaching him new tricks and he became her new partner in crime. Sam and Kaiser began training every day and this is really where her love for dog training began. As he started to grow, Sam knew it was her responsibility to make sure she raised a proper member of society so she began attending dog training classes, seminars, and becoming a YouTube expert. As Kaiser matured, despite all of that training and socialization, he started showing signs of reactivity and aggression. Due to her inexperience at that time, Sam reached out to get help from local trainers in the area. With no help in sight, she decided it was time to take matters into her own hands. From this point, Sam left her career as an engineer and enrolled in Animal Behavioral College to start her dog training career and started Blackhawk K-9!

As she became more experienced with pet dogs, she started her career in working dogs. She now has Kaiser, a personal protection dog and home protector, and Besra who competes in PSA and is imprinted on narcotics. At the end of the day, Sam found that she loves all aspects of dog training and has since helped others like her who were feeling lost and defeated.

Sam now specializes in severe aggression and confidence building cases and has great success in rehabilitating even the toughest of canines. She also specializes in pet dog training, therapy dog training, trick training, agility, and other dog sports.

Sam continues to expand her knowledge of dog training through various avenues. She is currently working on learning more about Bite Work, PSA, IGP, Scent Work, various AKC Sports and NePoPo®.
Certifications and achievements