About Woof Gang Rehab & Rescue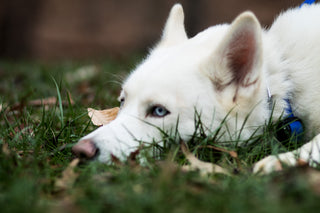 Our Mission
Here at Blackhawk K-9, we believe in the importance of giving back to our community. The way that we choose to do that is by working with a rescue that has dedicated itself to helping dogs around the country. We find dogs that have been flagged for euthanasia and/or owner surrenders and foster them for as long as we need to find them the perfect home.
About Woof Gang Rehab & Rescue
We are a boutique-style working breed rescue run by professional dog trainers. Trust someone with experience and extensive canine knowledge to match you with your perfect pup! Working breeds have not been breed to be pets. Often times these dogs end up in the shelter because they have not been given a job to do as was intended for their creation. We are here to save dogs who have been subject to this situation and educate dog lovers and pet owners of working breeds on how to live with, handle, and train these magnificent creatures!
We find dogs that have been flagged for euthanasia and/or owner surrenders and foster them for as long as we need to find them the perfect home. During this time we train these dogs and work on any behavioral issues that may be present.  All of our dogs go home with basic training. The level of advanced training they receive is determined by the needs of the dog and the desires and budgets of the owners. The dogs are available for adoption after completion of the free basic training we give and careful selection of the right home for the dog. Included in the adoption fee's are our orientation lesson, and any necessary transfer training for the owners in regard to the dog's known behaviors.  You will also be eligible for unlimited group class with our trainers for the life of your dog.
We also offer comprehensive programs where we will find you your perfect dog based on your preferences and lifestyle, train this dog for you, and then give you the tools you need to maintain a happy life with your new fur baby.
Our adoption fees are $300-$500 and our mandatory supplimental program fees range from an additional $3,000 to $6,000 based on the level of training as well as the temperament of the dog that you are selecting. We carefully select applicants who will do the best for each dog. We prefer and prioritize to approve applicants who are willing to put their dog through professional training either through our company at 20% off, or through another local, trusted, insured, certified, and approved training company. When we find adopters who are capable and know how to do the proper training with their dogs themselves, we prioritize them as applicants! 
Our applications are not first come first serve like other rescues for a reason. We foster the dogs for as long as we need to until the right applicant who can provide them what they need pops up! We don't just give away our dogs to the first person who wants them. We adopt out to the BEST and MOST QUALIFIED applicant who is going to do the most with their dog, because these dogs deserve it! 
Some of our working-breed or other breed dogs would make wonderful pets without training. We still highly recommend professional training for any dog, but do not require it! 
Some of our applicants already have fully trained dogs, and know how to do this type of training themselves. Great! We are more than willing to learn more about your training plans/goals, work with you, and adopt a dog to you at the standard adoption fee! 
After filling out your application please call, text, or email to inquire about what training we recommend for the dog you are applying for! 
Please be patient with us when expecting updated listings and replies. We have a lot of dogs in our care and prioritize our time spent to their health, well-being, and training.  We always try our best to reply quickly but sometimes it takes us a couple of weeks to get back to all interested adopters and clients! 
Unfortunately at this time we do not have the time to spend communicating with potential adopters who have not filled out an application.  Please do not text/call/email until you have done so.